Fascinating tourist routes in Ulaanbaatar
---
---
Ulaanbaatar /MONTSAME/. Ready for summer travel? In addition to traveling to the beautiful places of Mongolia, there are several interesting ideas for trips around the capital city of Mongolia, Ulaanbaatar. We present you with interesting and extreme trip ideas that you can travel around Ulaanbaatar.
Day trip of horseback riding, motorcycle and boat trip
Terelj is considered one of the most beautiful worth visiting places for travelers who want to rest in the surroundings near Ulaanbaatar. Here you can find a lot of entertainment activities, especially for enthusiasts of extreme sports. You will enjoy numerous activities such as learning how to shoot a bow and arrow, playing exciting games, riding horses, and enjoying boat trips. Most importantly, you can meet interesting people and make friends with similar interests⁠⁠. The cost of this tour organized by the Mongolian tour Club is MNT 85,000 for an adult and MNT 75,000 for a child (5-10 years old).
Tandem paragliding with an instructor
Paragliding is something everyone who is looking for an unforgettable experience should try. It is also the easiest and most inexpensive way to get acquainted with the air element. A tandem paragliding flight with a qualified instructor is organized every year by Paragliding Club Mongolia.
The cost of the "Yol" tour package is MNT 180,000. The flight lasts for 20-25 minutes. You will rise to a height of 600-1000 meters.
The "Eagle" tour package costs MNT 150,000. Flight time lasts 15 minutes at an altitude of 500-800 meters—the tour package 'Sokol' costs MNT 120,000. Paragliding flight with an instructor at 400-600 m lasts 10 minutes.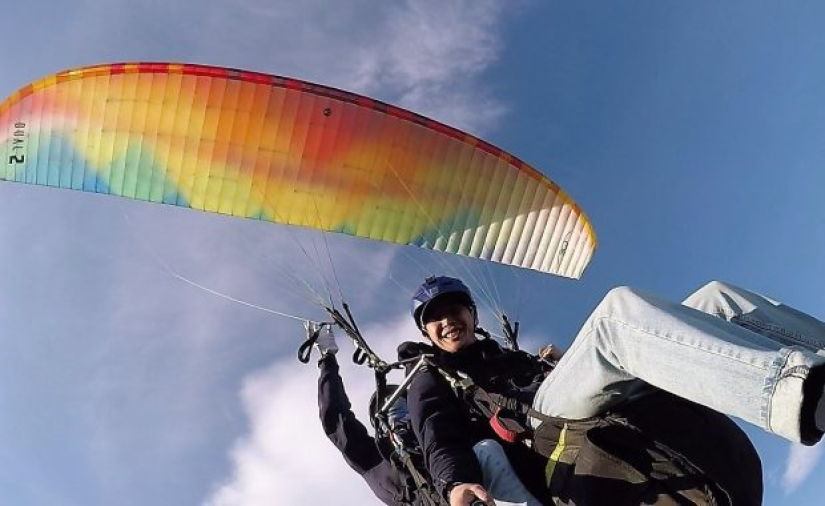 During the paragliding, you will admire the Ulaanbaatar city view and enjoy soaring in the air. The tandem instructor will take care of your soft landing.
Extreme Mongolia
This tour will be loved by those who want to be involved in adventurous activities that can stimulate the release of adrenaline rush. The tour program includes rock climbing (MNT 10,000), a walk along a 110-meter suspension bridge (MNT 20,000), and a zipline (MNT 15,000).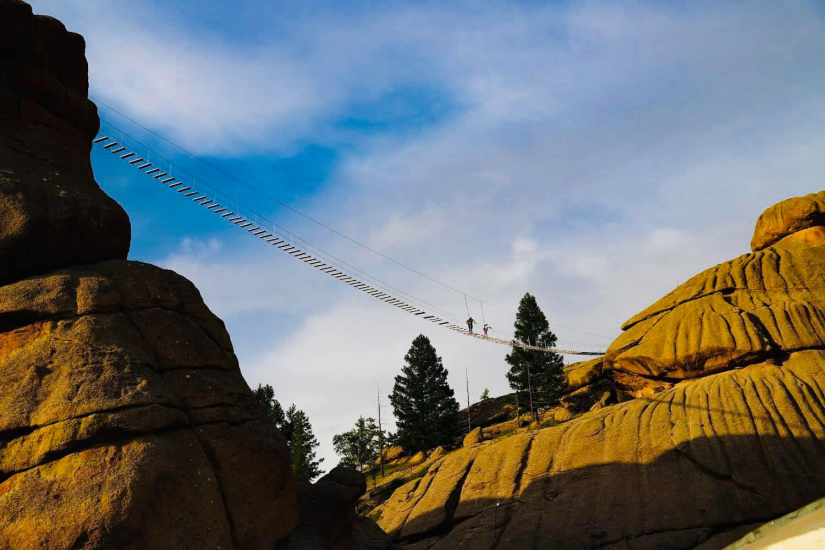 Travel by e-bike
Traveling on an electric bike will allow you to take an adventure and get refreshed with new feelings. The trip is suitable for good cyclists or motorcyclists aged over 18.
Before riding, you need to know all the information and instructions for using e-bikes. In addition, you will need comfortable clothes, gloves, and shoes with stiff soles. The cost of the tour is MNT 30,000.
Cognitive journey through Khustain Nuruu
We suggest you have an exciting and cognitive tour of Khustain Nuruu National Park. It is approximately 100 kilometers west of Ulaanbaatar. By visiting the national park, you can enjoy wildlife and see Przewalski's horse-Takhi. Also, it will be an exciting trip for you to learn about many rare plants with the help of biologists.
The area is now home to more than 390 Przewalski's horses since it came under special state protection as a 'natural reserve' in 1993. You can also enjoy seeing deer, marmots, gazelles, and about 213 bird species.
As a result, Khustain nuruu has become one of the main tourist destinations in Mongolia.
The tour is available through the tour company 'Tourist info center'. Its price is MNT 65,000 for adults and MNT 55,000 for a child. The tour cost includes travel, entrance ticket to Khustain Nuruu National Park, meals, guide services, and a hostel.